Infographics, a Modern Means of Expression
Course duration, academic hours:
8
Price (excl. VAT)
150,00

€
Price (with VAT):
181,50

€
Lecturer:
Aldis Ērglis
Aldis Ērglis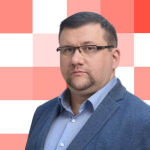 Aldis Erglis is a manager of business processes, products and projects with specialization in the information technology and custom software development. Countless projects and team management experiences demonstrate his skills in business analysis, business planning and operations management. Despite the professional activity, the instructor is also a data enthusiast who provides value to the everyone, who participates in his courses.
---
Reinis Rukmanis
Agate Jarmakoviča
Apply for the course:
Apply or ask a question!
If you want to apply for the course or ask a question about it, feel free to use this form.
If you want to get more information about this course, contact us by phone +371 67505091 or send us an e-mail at mrn@bda.lv.