Microsoft Excel for Experts
Course duration, academic hours:
8
Price (excl. VAT)
150,00

€
Price (with VAT):
181,50

€
Lecturer:
Aleksandrs Vosekalns
Iveta Milta
Kristiāns Freidenfelds
Pauls Raimonds Sīlis
Raitis Uščins
Raitis Uščins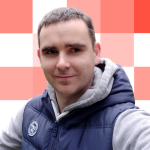 Resource planning expert at "Tet" company, skilled telecommunication and computer network specialist with continuous growth, focused on innovative company solutions. A teacher with high motivation, self-confidence and the ability to adapt to different situations. Lecturer at the Baltic Computer Academy since 2022.
---
Apply for the course:
Apply or ask a question!
If you want to apply for the course or ask a question about it, feel free to use this form.
If you want to get more information about this course, contact us by phone +371 67505091 or send us an e-mail at mrn@bda.lv.